I read about the Blue Grosbeak being sighted in Connecticut early in the spring of 2020. I considered driving down to see one. But then people were seeing a pair in Hadley later that summer. Along with many much more experienced birders, I made my way to the Hadley farmlands on Aqua Vitae Lane to see if I could find them. About as far away as the eye could see, one of them was pointed out to me. Seriously cropped, this was the best shot I could get and I was very happy with it!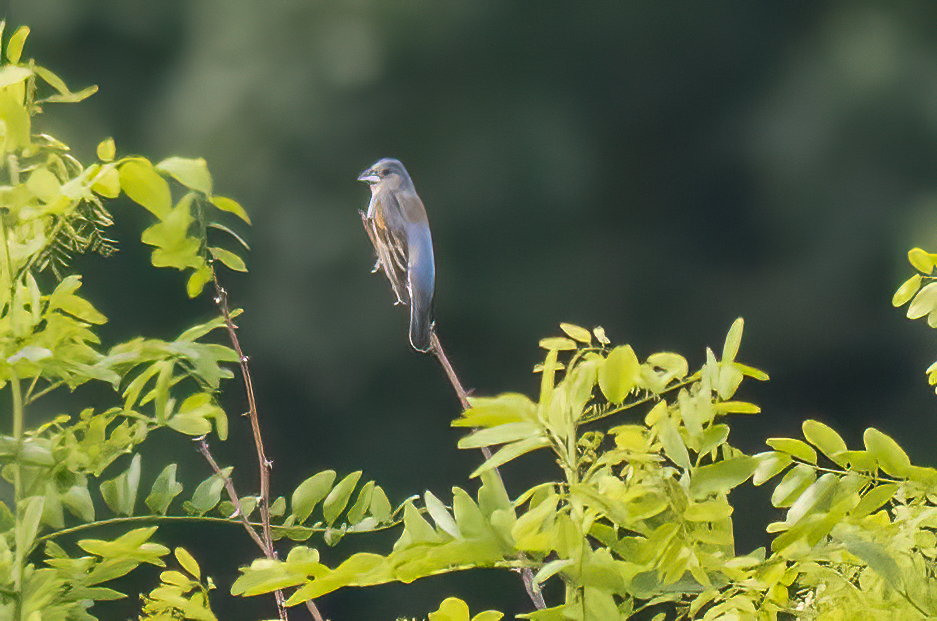 But this year, ah! this year I was much luckier. My first visit to the spot others had seen them was in a drizzle but this may have made the male even more beautiful.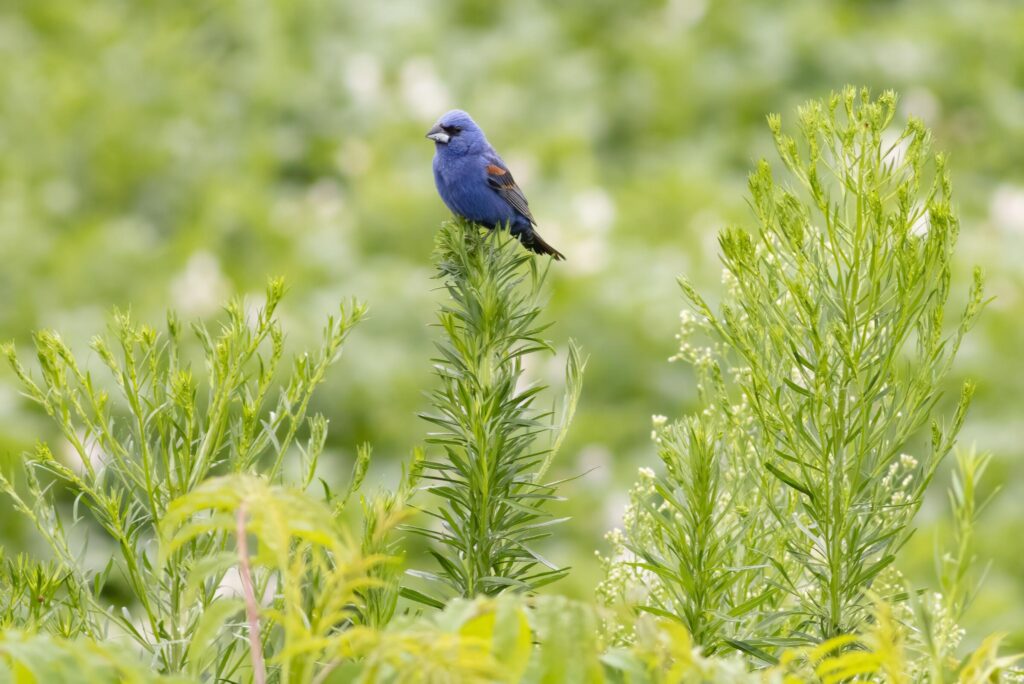 Another day in the early morning, one of them obliged me by flying right up into the sunny section of the field where he posed for a couple of minutes. What a striking color!
Yesterday I went out again and this time I only found the female but to my delight, also a female fledgling. Again, as if posing, they found a most photographically advantageous spot for feeding. The female is not so brilliantly colored as the male, of course, but quite subtly elegant in her pastels.