Many Sloths and Monkeys, Lizards and Crabs, beautiful plants and insects.
Only 2,000 people a day are allowed in the park and the only way for us to get in last minute was with a guide. Without him, however, we would never have seen so many interesting creatures, big and small.
Everyone comes to this park to see sloths. We were not disappointed. Here is the 3-toed and, from the dark line on its back, we can tell that it is a male.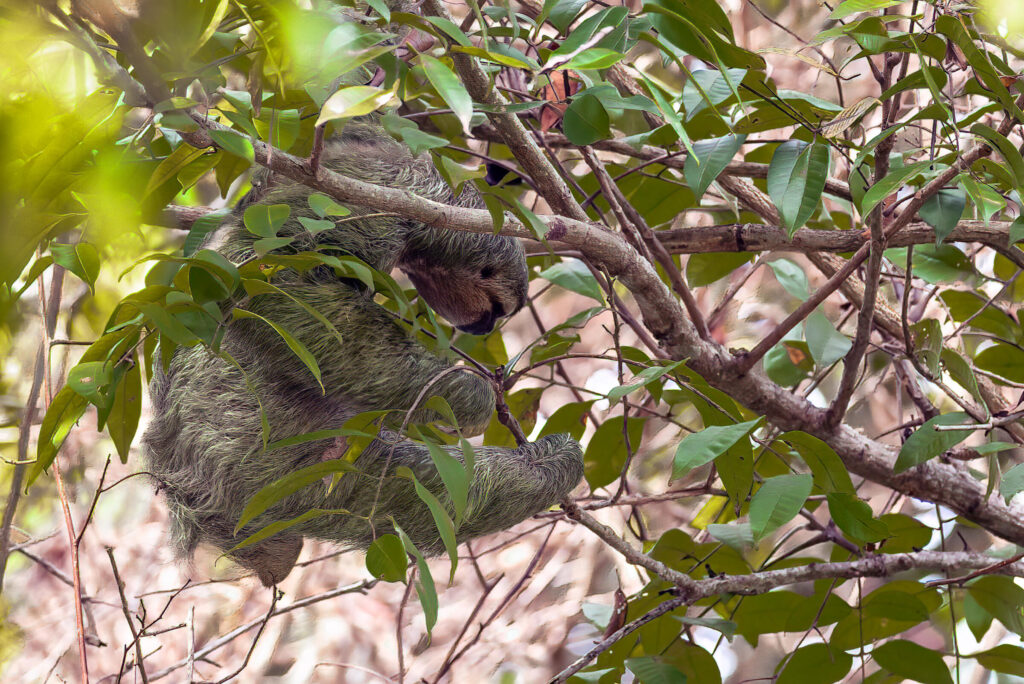 And I believe these are 2-toed, looking very comfortable!
The other large mammal of the day was the male Howler Monkey. I don't want to over-state the obvious, but he did! Just hanging out in the tree, ignoring the people down below!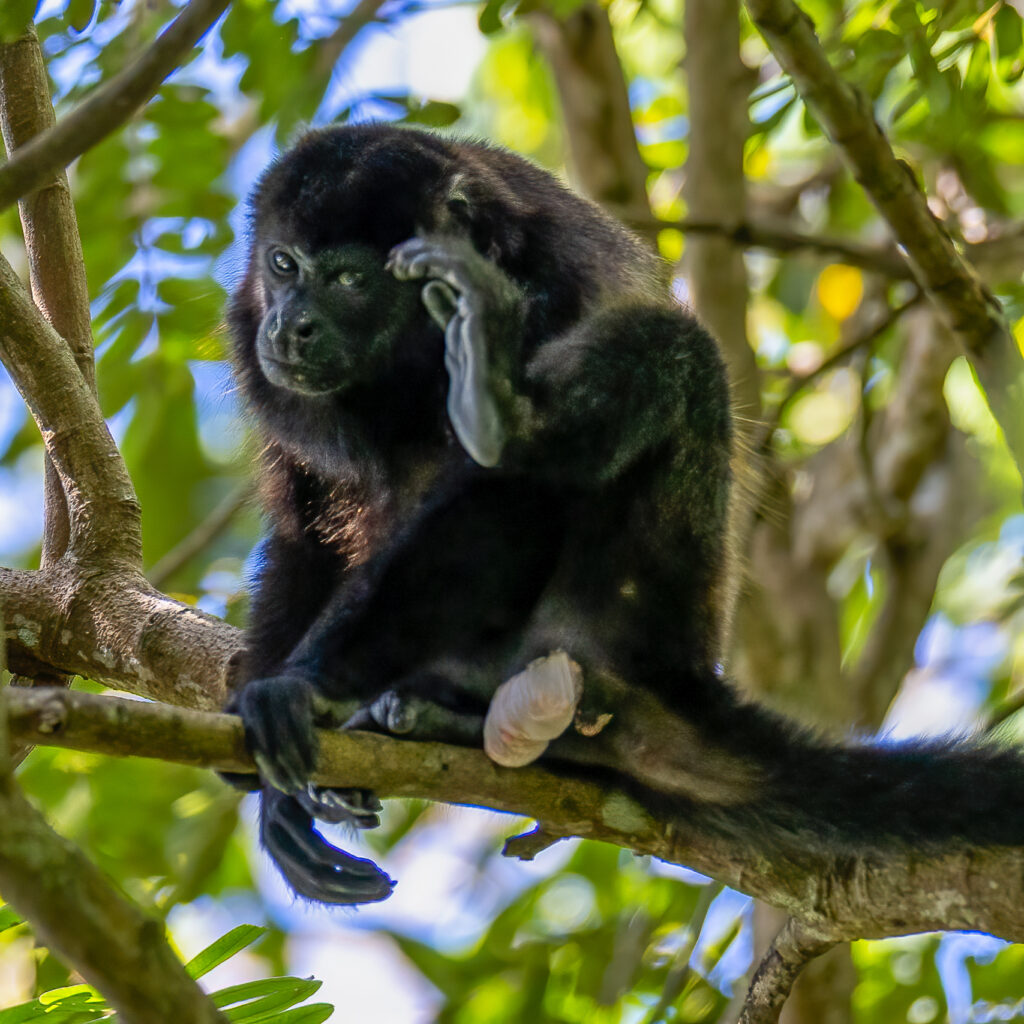 The White-faced Capuchin monkeys were waiting for us at the end of the walk where snacks and drinks were served. One of them snatched a croissant and happily sat up in the tree eating it, as you can see. Not good for the monkey nor for the person who was looking forward to a snack! The capuchins are referred to locally as the mafia – taking anything they can get. Quite the pests, but cute!
Now for amphibians, crustaceans, and insects seen that day.
This lizard was clearly on a mission although our guide didn't notice the red one up above. But he did manage to get this video of part of the mating ritual on Jackie's phone through his scope. Note the change in color of the first lizard as he climbs up the foliage in my still photos.
Marvelous red crabs in the mangroves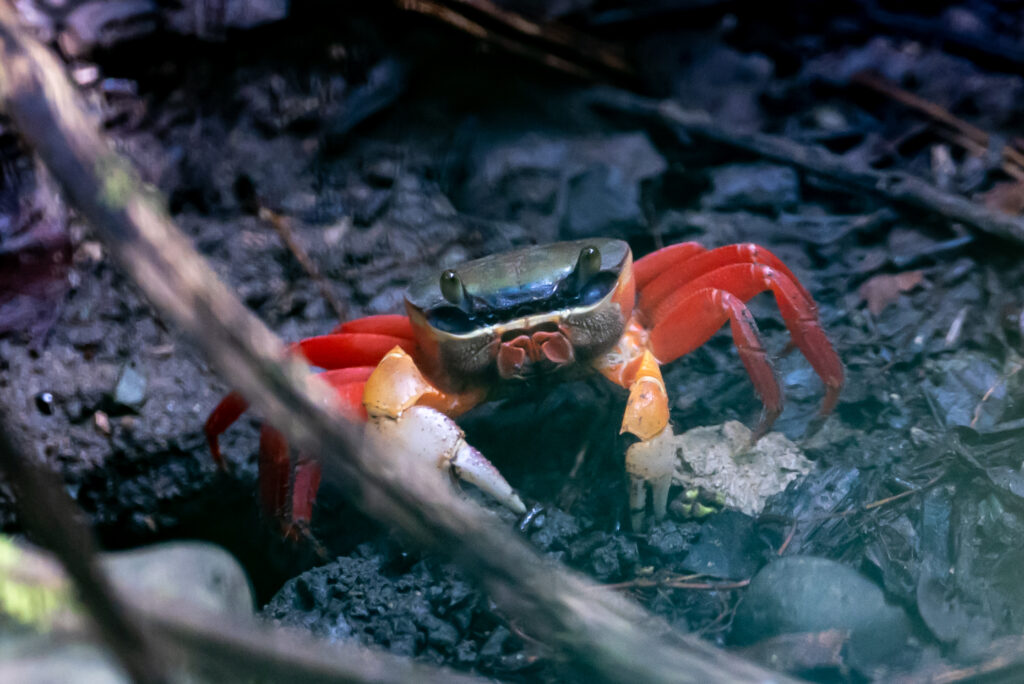 Iguanas in the park and directly outside. Quite a noble beast!
And finally one of the largest grasshopper types in Costa Rica, the Giant red-legged, or so our guide said. I'm not sure this is accurate, but it was very large.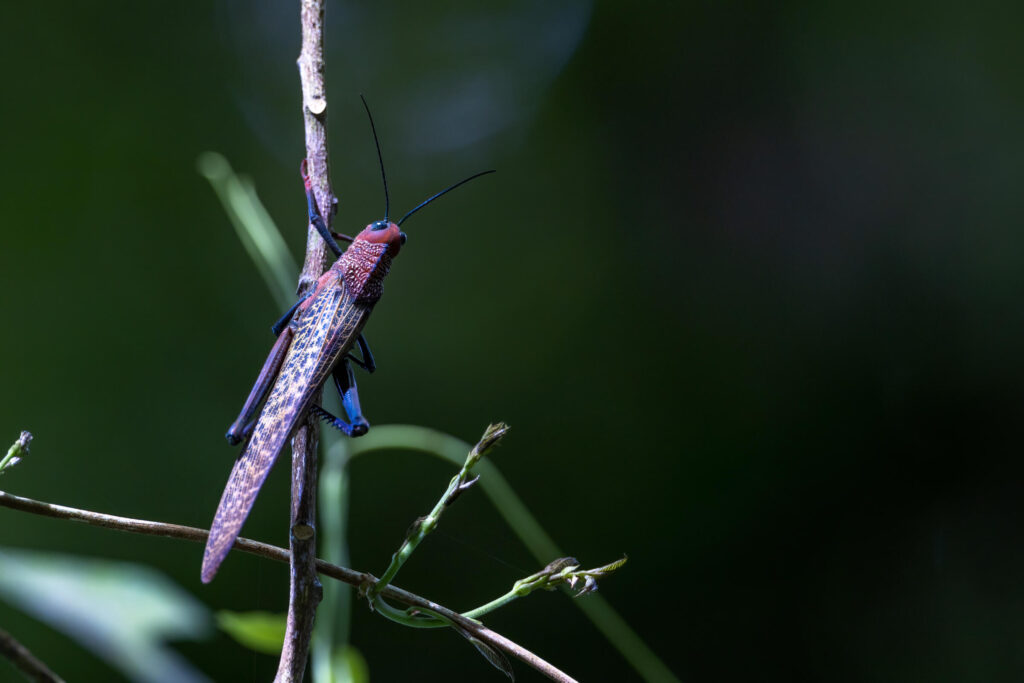 The birds were few and far between in this park but there was a hummingbird sitting on her nest close to the path but still hidden under a bush, of course!