Big appetite, lots of variety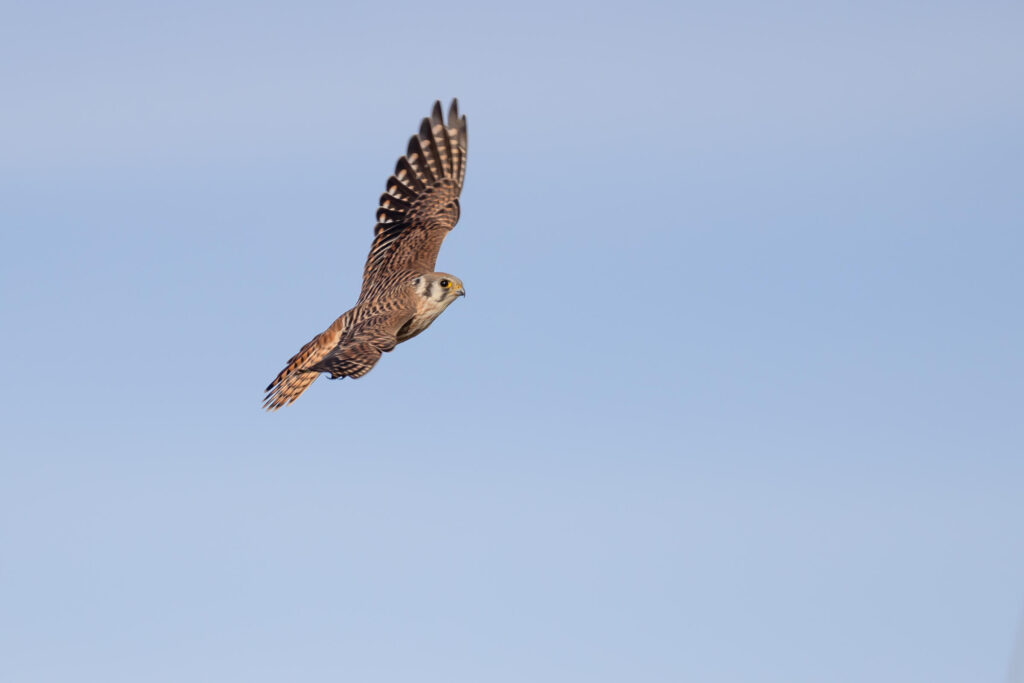 In the hour + I spent watching her, she ate a mouse, a mole, a grasshopper or Katydid, and a large beetle. The rest of her time was spent preening, cleaning the fur off her beak, hovering over the field looking for action, watching out for predators (looking up at every airplane) and apparently watching that no one came to steal her various meals.
Here she is in a hover.
She landed in a far off field and stayed on a very unstable bush for quite a while. When I got the pictures up on the computer, it turns out she had a cricket of some type which she was able to eat when the wind calmed down. I'm including a shot as seen through the 400mm lens and then a cropped shot which is not very good but shows what she had nabbed for her snack.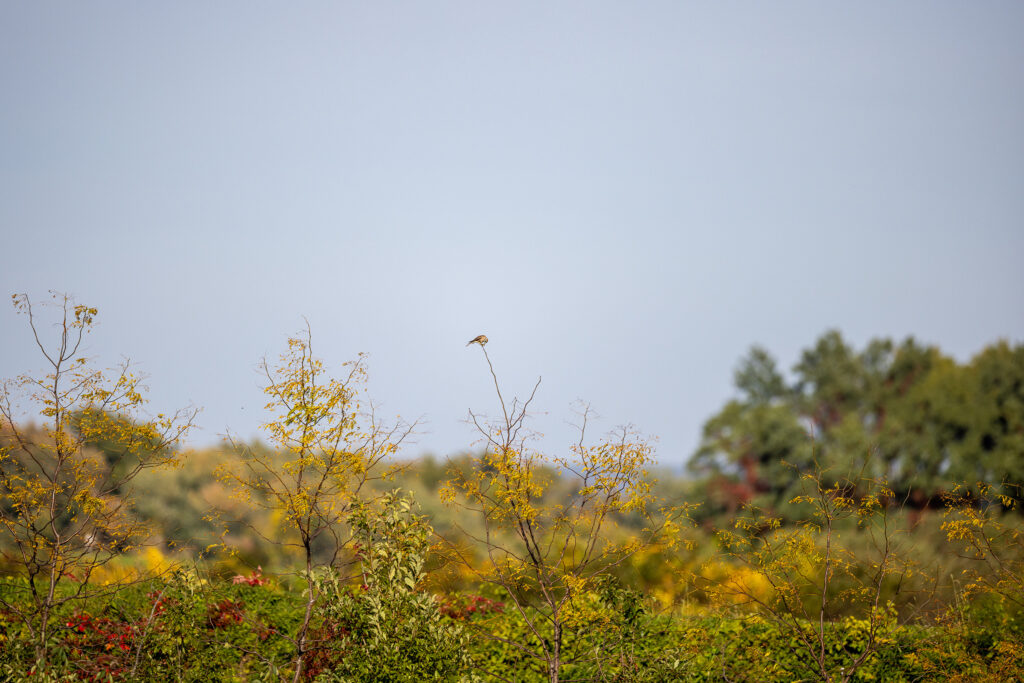 After another flight she returned to the electric wires with a large beetle.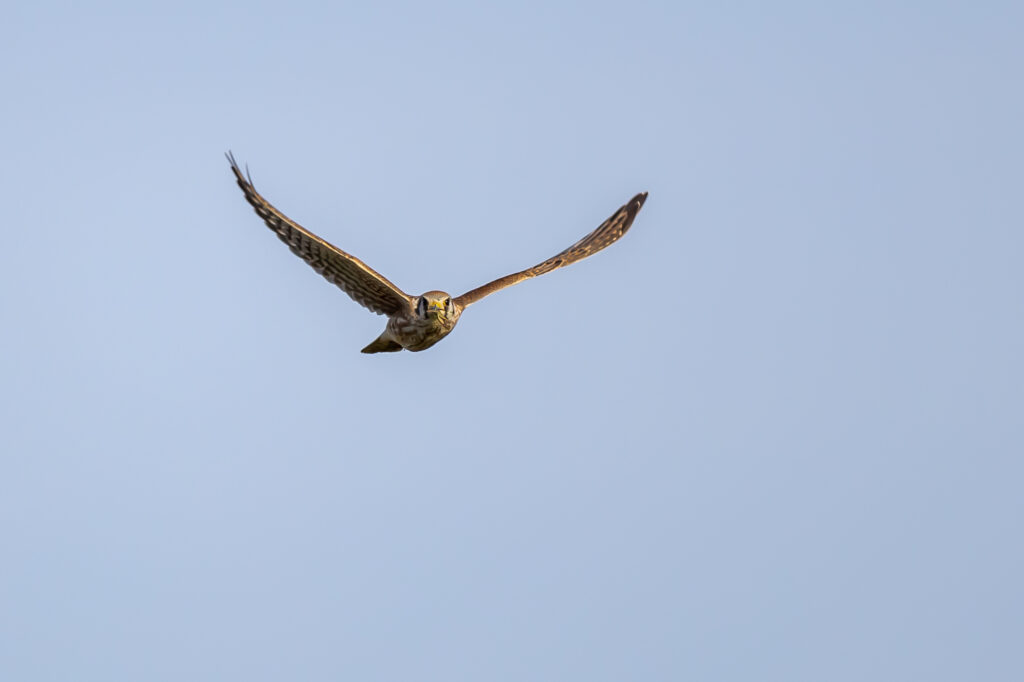 These, of course, are yummy snacks but hardly enough sustenance for her needs. So here goes the mouse, even the tail, down the proverbial hatch.
Somehow I managed to get quite close when she was eating the mole or vole so these pictures are just more photographically satisfying, even if a bit gory! I had to leave for my dinner before she finished hers.