Lots of birds flying yesterday, most of them raptors.
I went out looking for the Kestrels in the early afternoon, assuming I wouldn't find anything at that hour, but there were many beautiful birds about. On my way to the Kestrel hangout, I passed by this big guy (Red-tailed hawk) and watched him shake himself up before taking off.
The male Kestrel was there when I arrived but he was extremely busy hunting. He never rested long. If I tried to get even within a 2 block range, he flew far away. This is how he usually appeared to me for the first hour or so.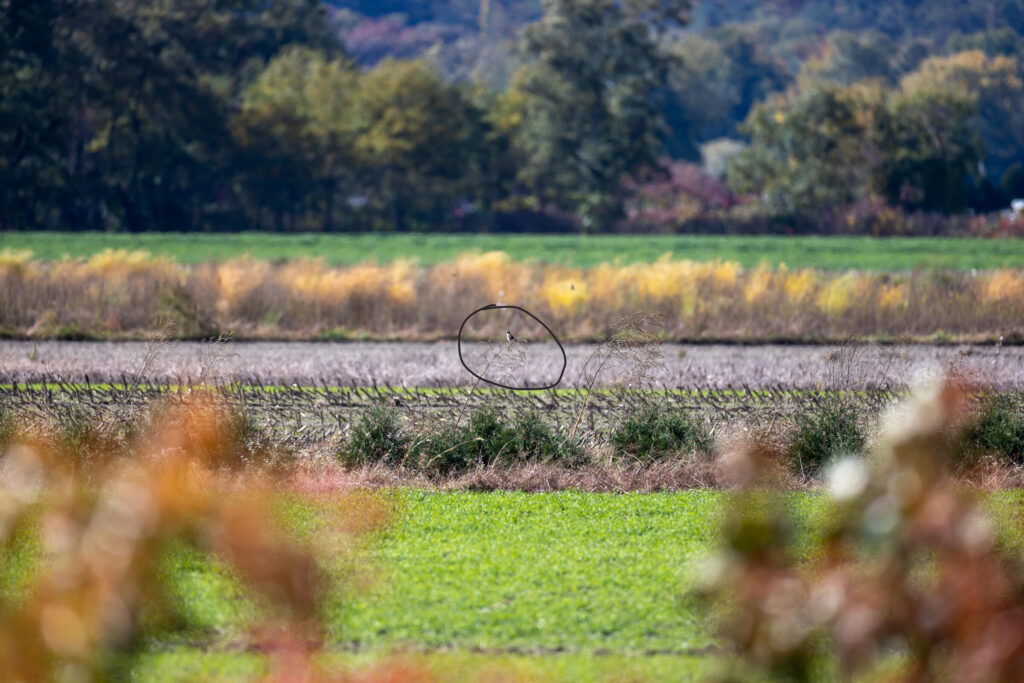 Finally he stayed up in the air over the field long enough for me to get a couple of shots.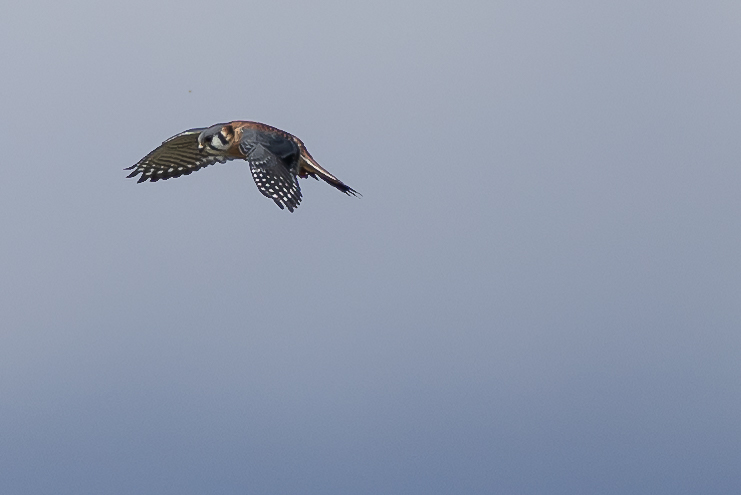 While I was watching him, out of nowhere came a Peregrin Falcon flying so close by that I had to duck as he soared straight up into the clouds. Most of the photos were of him against the clouds but finally they broke and I got a couple of pictures with some blue sky. Unfortunately still photos give no real sense of the power of this bird – a true flying machine. They are reputed to be able to fly up to 200 mph and from what I saw that day, I would believe it.
With the Kestrel on my right and the Peregrin right above me, I looked to the left to see two female Harriers hunting at a great distance. Just to show that they too were there, here you go!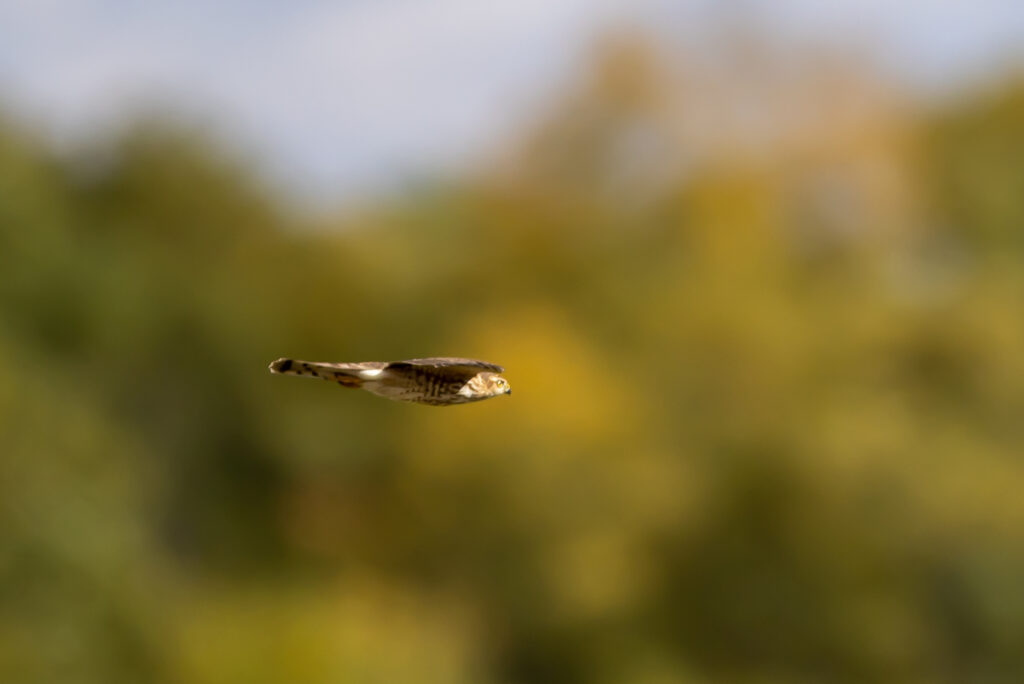 The clouds were thickening in the west but the east still had bright sky so I took off for the rail trail to see what was going on there these days.
I was happy to see two pairs of Wood ducks still hanging around. As always, on the far end of the pond, but I got some sweet reflections and sweet moments with one of the pairs. All Lovey, Dovey but, "Sorry, I don't share!" as you'll see when you get to the last pictures. I don't know how they swallow those huge plant bulbs but they don't let anyone else barge in on them when they have one in their mouth.
A couple of hawks (a Cooper's and a Red-tailed) flew by while I stood talking to Harvey Allen. Always interesting to hear what he has to say about birds. A true treasure in our neighborhood!
Finally at fierce little Kingfisher flew in but sat in this tree for the rest of my stay at the pond.